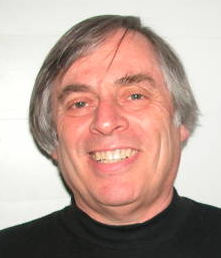 Ralph Greenberg. Mr. Greenberg has over 40 years of experience in Air Separation, Natural Gas Processing and Liquefaction, Purification, Recovery and Liquefaction of Gases including Carbon Monoxide/Hydrogen, Helium and Carbon Dioxide, Refrigeration Systems, Cogeneration and Combined Cycles; Organic Rankine Cycles, Energy  Recovery and Conservation, Industrial Gases Contract Review and Negotiation, High Efficiency Power Generation, and "Green" power from societal waste streams.
Within his levels of expertise, through the years, Mr. Greenberg has worked diligently with many multi-national corporations as well as an independent consultant in the areas of Process Design and Development, Specifications, Design and Evaluation of Equipment and Machinery, Cost Estimates, Economic Analysis and Financial Projections, Plant Operations including Startup, Analysis, Performance Testing,  Modifications and Field Supervision, Market Studies, Proposal Preparation and Evaluation, Project Engineering and management, and Complete Plant Design and Equipment Supply.
From 2015 to present, Mr. Greenberg has worked as a consultant for the Mass Transportation sector throughout several States in the USA. During such time, Mr. Greenberg has implemented with his team of engineers all necessary LNG and LCNG strategic planning methodologies and specifications for the smooth conversion from Diesel to Alternative Energy Solutions for both the Mass Transport and the Heavy-Duty Transport Sectors.
In the LNG sector, Mr. Greenberg has earned a great reputation working for corporations such as:
Lotepro, Corp. Prepared process design, cost estimates and proposals for three LNG peak shaving plants built by Lotepro for Metropolitan Utilities District (MUD) of Omaha, NE (5 MMSCFD), Intermountain Gas Co, Boise, ID (3.0 MMSCFD) and Northern Indiana Public Service Co. (NIPSCO, 10.0 MMSCFD) Scope included design of LNG storage and send-out system.
Air Dynamics, LTD. Worked as Process and equipment designer of ultra-high purity liquid methane plant utilizing pipeline natural gas feedstock and cryogenic separation of heavies and light components.
KRYOS ENERGY INC. Prepared the preliminary process design, cost estimating and proposal for a 15 MMSCFD (180,000 GPD) LNG plant based on pressure letdown of pipeline natural gas.
CHIV Corporation. Performed all studies covering LNG from pipeline gas letdown for a large U.S. client.  The work included process design and cost estimates as well as the preparation of the LNG vaporization study that compared alternative vaporizer systems (technology, capital and operating costs) for large applications.
Cryogenic Equipment & Services, LTD. Designed a small, low cost LNG plant for vehicle fueling in California based on feed gas from a stranded natural gas well.  The feed gas containing significant quantities of CO2 and nitrogen, which would be removed resulting in vehicle fuel grade LNG product.
As an independent consultant Mr. Greenberg's expertise has been acquired by many corporations among which are: BOC Gases, Murray Hill, NJ; INCO Ltd, Sudbury/Toronto, Ontario Canada; GE Plastics, Montgomery, AL; New York State Energy Research & Development Authority (NYSERDA); NASA-Glenn, Cleveland, OH,  Langley, VA & Kennedy Space Center, FL; Praxair, Inc, Tonawanda, NY; Pratt and Whitney Corp., West Palm Beach, FL; Liquid Carbonic International, Scarborough, Ontario, Canada; Liquid Air Engineering Corp., Houston, TX / Montreal, Que.; Armco Steel, Co., Mansfield, OH; Kryos Energy Inc., New York, NY; Cryogenic Consulting Service Inc., Weston, CT; Northern Natural Gas Company, Omaha, NE; Republic Engineered Products (Republic Steel Co.), Akron, OH; Superconducting Supercollider Design Group, Dallas, TX; Mittal (ISG) Steel Company, Richfield, OH; Ontario Hydro, Toronto, Ontario, Canada; Kenyon & Kenyon, Patent Attorneys, New York, NY; American Air Plants Inc., Tinton Falls, NJ; LTV Steel Co., Cleveland, OH; Bethlehem Steel Company, Bethlehem, PA; AK Steel Co., Middletown, OH; Wheeling-Pittsburgh Steel Co., Wheeling, WV; Weirton Steel Corporation, Weirton, WV.
Mr. Greenberg has worked in the development of several patents:
U. S. Patent awarded in 1988 for a process to produce impure oxygen at minimum power consumption.  Patent number is 4732597.
Patent pending for production of low cost electricity from pipeline natural gas letdown.
U.S patent for storage or transportation of cold compressed natural gas (CCNG) at densities that approach those of liquefied natural gas (LNG) with nearly 50% energy savings.
U.S. Patent Pending for high efficiency electric power generation from preheated letdown of pipeline natural gas.
U.S. Patent pending for smaller scale power generation utilizing medium grade waste heat in Organic Rankine Cycles.
Altenesol, LLC is proud to have acquired the services of Mr. Greenberg to help us in the development of the LNG sector in Colombia and South America in our endeavor of promoting alternative energy throughout the developing countries.
Mr. Greenberg holds a bachelor degree in Chemical Engineering from City University of NY and a Master degree in Chemical Engineering from New York University.
---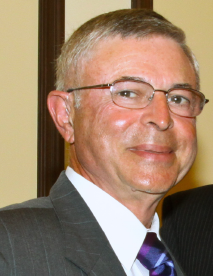 Kenneth L. Paul. Mr. Paul has over 44 years of experience in the alternative energy sector and in particular in the cryogenic area related to the Liquefied natural Gas (LNG) equipment manufacturing and marketing.  His vast range of skills which relates from Accounting, Manufacturing, Sales and Marketing, Executive Management, President & CEO, among others, give Mr. Paul a level of expertise which Altenesol is fortunate to count on.
Mr. Paul was an active member of the Board of Directors of the Compressed Gas Association (CGA) and has been actively involved with the National Fire Protection Association (NFPA).  His great efforts to ensure safety compliance in both the Compressed Gases and the Cryogenic industry have won Mr. Paul several awards (Charles E. Billups Award-1991; Charles Glasier Award -2011; and Manufacturing Person of the Year-1993).
During the 1970's Mr. Paul worked extensively with the US Department of Transportation (US DOT) developing the Norms and Regulations for the shipment of LNG across the roads of the USA.  In 1980 Mr. Paul negotiated with the State of Arkansas, City of Pine Bluff and several financial institutions for the construction and operation of a Cryogenics fabrication facility and during 1981-1983 he oversaw the start-up and operation of the Arkansas factory.
In 1990 Mr. Paul was a key player in the sale of Process Engineering Inc. (PEI) to Chart Industries and as a result he stayed as the president of PEI.  In 1998 Mr. Paul was instrumental in the initiative to develop the use of LNG as railroad engine fuel in cooperation with Union pacific and Burlington Northern Railroad.
Mr. Paul holds a Bachelor of Science in Commerce & Engineering from Drexel University in Philadelphia, Pennsylvania.
---
Rafael Sie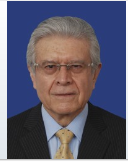 rra. Mr. Sierra has over 36 years of experience in Logistics, Human Resources, Planning and Project Economic Evaluation with several ExxonMobil affiliates in Colombia and in the United States as well as eight years of Logistics Outsourcing service provider with his own company.  Mr. Sierra possesses a broad knowledge and expertise in all aspects of purchasing and contracting with great experience in domestic and international operations.  With his strong organizational and managerial abilities, Mr. Sierra has managed a variety of tasks effectively for large institutions in Colombia.  His great acknowledgment of the Colombian market within the energy sector gives him the ability to participate in the political arena in Colombia making him an important asset for Altenesol's strategic planning for the LNG market development in Colombia.   His excellent communication and interpersonal skills helps him relate confidence and trust with multiple organizations as a board member and as a representative of several OEMs in the Natural Gas Sector.
Through the years Mr. Sierra has managed projects with budgets ranging from $120 MMUSD to $600 MMUSD for corporations such as Exxon Mobil Global Procurement Co.; International Colombia Resources Corporation (INTERCOR); Morrison Knudsen; and e-Procurements & Consulting Services (e-PACS).  Currently Mr. Sierra holds seats in the board of directors for several private companies and INGEOMINAS in Colombia.
Mr. Sierra holds a Bachelor of Science degree in Chemical Engineering from the Universidad Industrial de Santander, Colombia and has taken several courses in Strategic Human Resources Management from Harvard University in the USA.
---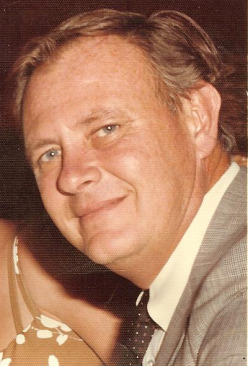 Robert Kline. Mr. Kline has over 40 years of expertise in management, marketing, testing, designing, and consulting in the Cryogenics and Natural Gas Industry.  Mr. Kline's career extends from 1964 to the present working vigorously in a diverse range of projects through well known corporations in the fortune 500 range such as Lockheed Martin among others.
From 1964 to 1968, Mr. Kline was the VP of sales and Marketing for Pico Cryogenic Products selling and building the first mobile oxygen and nitrogen rechargers for the NASA Apollo I program at KSC, FL.
Mr. Kline was also responsible for building and installing the nitrogen test facility for missile testing at Lockheed Missile and Space Co. in Santa Cruz, CA.
Between 1968 to1970 Mr. Kline was involved with Hex Industries, a cryogenic heat exchanger/vaporizer company where he acquired great expertise in the vaporizer area which later would help him in other endeavors.  From 1970 to 1975 he was the VP of Sales and marketing for Lox Equipment, Co. where he got involved with the first nitrogen semi-trailer used in enhanced oil recovery to Halliburton for Saudi Arabia.
In 1976 through 1982, Mr. Kline formed and operated California Industrial Gas and equipment Co., Inc. which he later sold in 1982 to Richmond Tankcar.  Later that year, Mr. Kline took a position as the VP of Sales and Marketing with Cryogenic, Inc. promoting the manufacturing of equipments for the cryogenic industry from air separation plants, turbo expanders, oil field tracking systems to a complete line of cryogenic pumps and vaporizers.
During 1986 through 1990, Mr. Kline was the President of Cryogenic Components, Inc (CCI), building a 1million SCFH (12,000 GPH) nitrogen sea water vaporizer for the Indian Oil and Gas Commission.  Under his leadership, CCI supplied NASA the first 10,000 PSIG oxygen pump and vaporizer in Las Cruses, NM.
From 1990 to the present, Mr. Kline has been the president for Industrial marketing Systems (IMS); KM Energy and Cryosource, LLC.  Under those three companies, Mr. Kline offers a great variety of services related to process and design engineering for air separation, NG processing and Liquefaction, Storage, transportation equipments, pumping systems and regasification systems.
Mr. Kline is a member of the Compressed gas Association (CGA), the American Welding Supply (AWS) and Cryogenic Society of America (CSA).
Mr. Kline holds a bachelor's degree in Science and Business Administration from the University of Southern California.
Altenesol is proud to have the consulting services of Mr. Robert Kline as he brings great level of expertise in the Cryogenic sector.