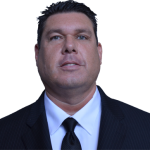 John R. Carver. John is one of the members of the board of directors and the Vice President of Sales/Marketing & Investor Relations for Altenesol.  John has spent the last 19 years in the medical sector providing a full spectrum of services which includes a broad range of responsibilities related to; Cost Analysis, Budget Control, Forecasting, Sales/Marketing and Capital Procurement.  In the Marketing area, he has been involved with a full spectrum multi-million dollar outpatient facility creating growth and increasing profitability to the bottom line.  John's skills bring great values to Altenesol's business approach due to his ability to adapt those skills to the alternative energy industry from a different perspective and new approach.
John also works directly with various State, Local and Independent Agencies to ensure both full compliance with regulatory requirements and maximum safety codes are strictly enforced, providing peace of mind to the stake holders.
In support to the business operation department, he has lead several focus groups designed to both cut costs and increase productivity by implementing a TQMA (Total Quality Management Assurance) approach to increase profitability and leaning the system.
John's prior investment experience as an independent consultant with several institutions, within the financial arena, brings the knowledge of accessing a wide range of capital products to meet the needs of Altenesol's growth.  His ability to interact with investment groups, venture capital and high net worth individuals provide Altenesol with a multi-faceted approach in acquiring capital in the market place.  John has A.A and A.S degrees in business from East Florida State College as well as many continuing education programs.