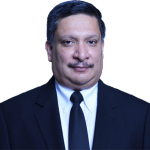 Thiaga R Ramesh. Mr. Ramesh is one of the Members of the Board of Directors and Vice President of Engineering of Altenesol, since 2010.  Mr. Ramesh is a proven leader in structural analysis and manufacturing automation with more than 24 years of experience in the industrial and aerospace industries. His technical expertise includes systems design, process design, analysis and integration. Most recently, Thiaga was the Chief of structures and Executive Director of Sales (Southeast Asia) for GTM Manufacturing.
Mr. Ramesh assisted Mr. De La Nuez in the design and development of the Gas Transport Module system under US DOT regulations and requirements. Hailing from India, Mr. Ramesh has excellent demographic and business knowledge of India, which requires alternative energy solutions for multiple industries.  He brings to Altenesol, a strong engineering and technology background with a track record of success in all aspects of new product introduction, structural analysis, solutions development and composite manufacturing processes.
In his areas of strength he possess excellent technical and leadership skills along with excellent root cause corrective action skills with a passion for strengthening customer satisfaction. He has developed multiple patents in engineering and process design
Mr. Ramesh holds a bachelor's degree in Mechanical Engineering from University of Madras, India, and a master's degree in Mechanical Systems Engineering from Wright State University, Dayton, Ohio.